wedding photographer paris
wedding photographer paris
wedding photographer paris
Hello, I'm Benjamin Brette, wedding photographer in France and worldwide. I work everywhere but most often in Provence, French Riviera, Burgundy, Dordogne or Paris. These locations are the most beautiful place to getting married in France. And you, which place did you choose to get married ? Wherever it is, I'll follow you.
As a wedding photographer in France I work like a photo reporter ( some people sometimes says wedding photojournalist) , in a modern, documentary and fun approach. I consider that telling the real story is the most important, more than everything.
Wedding is not only about perfection, it's all about life.
If the main thing is telling the truth, it can be done in a  fun way, by sometimes breaking the rules. Because wedding photography can be something modern and unusual, just like you are. 
We chose the date of our wedding according to the venue but especially to BENJAMIN. I have been on Facebook for a very long time, and I was often surprised by his always dynamic and stylish photos, , which could be hung in his living room like a piece of art! Not the photo of the 80s! Young, fun and amazing! This is our wedding album that we look at with pleasure to remember this beautiful day. Congratulations !
Benjamin, we just looked at your work ... We are speechless, so you were able to sublimate this day so important to us. You have understood everything about our universe and we can never say thank you enough ... Our eyes are filled with tears of joy ... We are literally crying !!! You have a crazy talent! The rewards that accumulate your photos could not be more legitimate !!!! Well you won : the grannies, the best mens, the parents, the bridesmaids, the friends, everyone is crying now ... That's crazy ! Wow !
Benjamin photographed our wedding day, from preparations to the party. He guided us well during the couple photo session and was able to remain discreet for the rest of the day. The result: more than magnificent photos that we all want to enlarge to frame them ! In addition to a very professional result, we are happy to have had such a friendly and smiling provider for our Wedding day. Thank you Benjamin!
Average man, 30 years old since 2005, city-dweller, dynamic and fun. I do wedding photography just as I am, and I strongly believe that everything can be done in a modern, sometimes even iconoclast, way , and that includes wedding photography.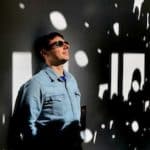 Basic
Getting ready -> Cocktail
Premium
Getting ready -> Cocktail
ULTIMATE
Getting ready -> Cocktail